Binance Coin Steals the Spotlight Amidst Bitcoin's Dominance Surge – Crypto News Flash
Amid the recent crypto market rally, the world's largest cryptocurrency Bitcoin (BTC) has shown strong momentum and consolidation. However, one altcoin that's currently on investors' radar is Binance Coin (BNB).
On-chain data provider Santiment has identified Binance Smart Chain's BNB as one of the altcoins that continues to attract considerable attention. This suggests that it could be a favorable choice for traders seeking price movements in the current market conditions.
🗣️ With #Bitcoin's rise in price dominance in 2023, it's no surprise to see that greater attention is being paid to #crypto's #1 market cap asset. But keep an eye on $ETH, $ADA, $XRP, $BNB, and other assets that are seeing little attention by comparison. https://t.co/D2Ie9NtgWn pic.twitter.com/pvto19EnEA
— Santiment (@santimentfeed) July 3, 2023

Binance Coin (BNB) faced strong correction over the last month after the U.S. Securities and Exchange Commission (SEC) slapped a lawsuit on the crypto exchange Binance. The Binance Coin (BNB) has corrected 20 percent over the last month giving investors the opportunity to do bottom fishing.
The analysis considered the social activity of BNB and other shortlisted altcoins. Although BNB experienced a decline in social dominance in recent months, it remained more active than many other altcoins. The dip in social metrics aligned with the rise of BTC dominance. However, the attention BNB received was evident in the level of hodling over the past three weeks.
>> Buy Binance Coin (BNB) quickly and securely with PayPal, credit card or bank transfer at eToro. Visit Website <<
Follow us for the latest crypto news!
Since early June, the average age of BNB coins has been increasing, indicating a rise in the number of hodlers. Currently, it is at its highest level in four weeks. Additionally, the Market Value to Realized Value (MVRV) ratio has been steadily rising, with a notable spike at the end of June, pushing it to a new monthly high.
Courtesy: Santiment
The recent increase in the MVRV ratio indicates a sudden rise in profitability for BNB holders. It is worth noting that the trading volume of BNB does not reflect a significant surge during this period, suggesting that large investors, known as whales, maybe the ones purchasing BNB.
BNB experienced a healthy 13 percent rebound from its lowest price point to its highest point in the past seven days. This upward movement could set the tone for BNB's performance in July, particularly if it attracts more whale activity. As of now, BNB is trading at $244, which is close to its lowest level in 2023.
Courtesy: TradingView
In the second week of June, both the Relative Strength Index (RSI) and the Money Flow Index (MFI) indicated an influx of liquidity into BNB. This raises the question of why BNB is among the altcoins attracting more attention. One possible explanation is that BNB serves as the native cryptocurrency of a prominent network.
Historically, the Binance Smart Chain (BSC) has been widely utilized during bull markets, indicating its strong utility and potential for increased usage in the future. Therefore, there are expectations that the BSC will continue to be one of the most utilized networks in the next bull market.
>> Buy Binance Coin (BNB) quickly and securely with PayPal, credit card or bank transfer at eToro with low fees and deposit protection. Get started with BNB now. Visit Website <<
Bhushan is a FinTech enthusiast and holds a good flair for understanding financial markets. His interest in economics and finance draw his attention towards the new emerging Blockchain Technology and Cryptocurrency markets. He is continuously in a learning process and keeps himself motivated by sharing his acquired knowledge. In his free time, he reads thriller fictions novels and sometimes explores his culinary skills.
Comments are closed.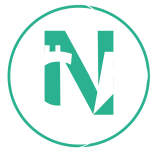 Crypto News Flash is your number one source for the latest news and information from the world of cryptocurrencies.
About us
Contact us
Legals
Data protection policy
*= Affiliate-Link
Risk warning and disclaimer: The contents of this website are intended solely for the entertainment and information of readers and do not provide investment advice or a recommendation within the context of the Securities Trading Act. The content of this website solely reflects the subjective and personal opinion of the authors. Readers are requested to form their own opinions on the contents of this website and to seek professional and independent advice before making concrete investment decisions. The information found on this site does not contain any information or messages, but is intended solely for information and personal use. None of the information shown constitutes an offer to buy or sell futures contracts, securities, options, CFDs, other derivatives or cryptocurrencies. Any opinions provided, including e-mails, live chat, SMS or other forms of communication across social media networks do not constitute a suitable basis for an investment decision. You alone bear the risk for your investment decisions. Read more!