Lido (LDO) Emerges as the Top Player in Ethereum's Liquid Staking … – Crypto News Flash
The transition of the Ethereum (ETH) network from a Proof-of-Work (PoW) consensus mechanism to a Proof-of-Stake (PoS) method has significantly decentralized the network. Previously, an Ethereum validator needed to purchase a complete mining rig or invest in a mining pool rig to earn passively from the network.
The hustle was largely criticized since it only favored the whale miners who could afford to update their mining hash rate power frequently to match up with the ever-rising difficulty. 
However, the Ethereum staking program through the beacon chain has significantly simplified the economics of network validators. Moreover, any ETH investor can become a validator by staking a minimum of 32 Ethers and earning passively.
The game is further rigged for small-scale investors through liquid staking programs like Lido (LDO) network. Notably, the Ethereum liquid staking program offers investors a hustle-free platform to earn high yields with fast withdrawals via STETH.
Notably, the Ethereum network has attracted more investors since the Shanghai upgrade that enabled the withdrawal of staked ether. According to on-chain data, more than 20.7 million Ether has already been staked by over 652k validators earning an average APR of about 5 percent.
According to a recent report from Glassnode Insights, Lido's stETH has emerged as a market preference for liquid staking since the Shanghai upgrade earlier this year. As of today, Lido ETH liquid staking program had a total of 
$14,146,550,859 locked assets in stETH, which accounted for the majority of its TVL. Other Lido staking programs include Polygon (MATIC), Solana (SOL), Polkadot (DOT), and Kusama network. 
>> Buy Polkadot (DOT) quickly and securely with PayPal, credit card or bank transfer at eToro. Visit Website <<
Follow us for the latest crypto news!
After the Shanghai upgrade, the Lido DAO network also upgraded its node operations to enable withdrawals of staked ethers. On May 15, Lido DAO  released its V2 update, enabling holders of Lido's stETH token to exchange it for ETH. Following the release, the Glassnode report noted that there was a redemption of more than 400k stETH worth approximately $721 million. The effect of the redemption was a significant contraction of the stETH supply. However, the report noted that the huge wave of new ETH deposits has more than compensated for the decline, pushing to a new ATH of 7.49M stETH. Glassnode noted.
When comparing to other liquid staking competitors, Lido stands out as the clear leader in the sector with its supply 16 times higher than its nearest competitor. That said, the supply of rETH, which is the liquid staking token of Rocketpool, has been growing three times faster than Lido's since the beginning of this year.


The report further highlighted that new addresses holding stETH have not increased YTD amid rising staked units. Interestingly, the number of stETH addresses has been oscillating between 230-590 per day. As a result, Glassnode concluded that many new deposits made via Lido are driven by existing stETH token holders increasing their exposure.


>> Buy Polkadot (DOT) quickly and securely with PayPal, credit card or bank transfer at eToro with low fees and deposit protection. Get started with DOT now. Visit Website <<
Let's talk crypto, Metaverse, NFTs, and CeDeFi, and focus on multi-chain as the future of blockchain technology. I like analyzing on-chain data in search of reliable investment.
Comments are closed.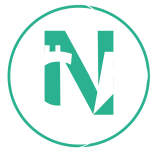 Crypto News Flash is your number one source for the latest news and information from the world of cryptocurrencies.
About us
Contact us
Legals
Data protection policy
*= Affiliate-Link
Risk warning and disclaimer: The contents of this website are intended solely for the entertainment and information of readers and do not provide investment advice or a recommendation within the context of the Securities Trading Act. The content of this website solely reflects the subjective and personal opinion of the authors. Readers are requested to form their own opinions on the contents of this website and to seek professional and independent advice before making concrete investment decisions. The information found on this site does not contain any information or messages, but is intended solely for information and personal use. None of the information shown constitutes an offer to buy or sell futures contracts, securities, options, CFDs, other derivatives or cryptocurrencies. Any opinions provided, including e-mails, live chat, SMS or other forms of communication across social media networks do not constitute a suitable basis for an investment decision. You alone bear the risk for your investment decisions. Read more!