Seamless Asset Transfer Across Ethereum, Solana, Polygon, and … – Crypto News Flash
The future growth prospects of blockchain technology are undeniably pegged to the ability of different chains to communicate safely and in a scalable manner. The Stellar network clearly understands the importance of opening up to other chains amid the mainstream adoption of Web3 products. Furthermore, the Stellar (XLM) ecosystem is actively developing infrastructure for decentralized applications (Dapps) developers to reach a wider audience.
Amid increased cryptocurrency adoption by institutional and retail traders, the Stellar ecosystem has stepped up its operations by welcoming the Allbridge solution to its network. According to the announcement, Allbridge has established a new cross-chain bridge to enable a seamless digital asset transfer between the Stellar network and other prominent chains such as Ethereum, Binance Chain, Solana, Celo, and Polygon.
At Allbridge, we are committed to increasing cross-chain interoperability between diverse blockchain ecosystems.
said Andriy Velykyy, co-founder and CEO of Allbridge.
The latest integration with the Stellar network is the result of our hard work, delivering on the expectations set out by the Bridge Bounty Program. With this new bridge, we are bringing access to the Stellar ecosystem to the countless DeFi users, allowing them to experience Stellar's expansive ecosystem of dApps and services.
The announcement was warmly welcomed by the Stellar community including Ultra Stellar, a software engineering company specialized in developing financial solutions for the Stellar network.
Big news: @Allbridge_io introduces cross-chain bridge, unlocking interoperability between Stellar, Ethereum, Solana, Celo, and Polygon for seamless asset transfers. https://t.co/Ht5SPiQvPa
— Stellar (@StellarOrg) July 11, 2023
>> Buy Stellar (XLM) quickly and securely with PayPal, credit card or bank transfer at eToro. Visit Website <<
Follow us for the latest crypto news!

Reportedly, the Ultra Stellar team played a crucial role in the creation of a new cross-chain network with Allbridge. According to Dmitri Gmyza, a team member of the Ultra Stellar network, the leading products including LOBSTR, StellarX, and StellarTerm will have more utility with adoption from other chains.
Similarly, Tomer Weller, Vice President of Tech Strategy at the Stellar Development Foundation (SDF), reiterated the importance of a new cross-chain network between Allbridge and the Stellar ecosystem.
"When we launched the Stellar Bridge Bounty Program, we sought to support the development of cross-chain solutions on the Stellar network. With one powerful innovation, we are expanding the Stellar network's reach and utility while welcoming more developers and projects from different networks to join the Stellar ecosystem," Weller noted.
One of the largest utilities of the Allbridge on Stellar ecosystem will be the stablecoins market, which will help holders bridge assets to and from other chains seamlessly.
The Stellar network is slated to attract more institutional investors and central banks seeking to tap into blockchain technology. Furthermore, the $4.8 billion valued network has the infrastructure in place to adopt CBDCs and mint stablecoins at scale. Additionally, Stellar Network has not been sued by the United States SEC on allegations of selling unregistered offerings and continues to build more DeFi products.
>> Buy Stellar (XLM) quickly and securely with PayPal, credit card or bank transfer at eToro with low fees and deposit protection. Get started with XLM now. Visit Website <<
Let's talk crypto, Metaverse, NFTs, and CeDeFi, and focus on multi-chain as the future of blockchain technology. I like analyzing on-chain data in search of reliable investment.
Comments are closed.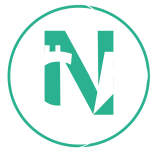 Crypto News Flash is your number one source for the latest news and information from the world of cryptocurrencies.
About us
Contact us
Legals
Data protection policy
*= Affiliate-Link
Risk warning and disclaimer: The contents of this website are intended solely for the entertainment and information of readers and do not provide investment advice or a recommendation within the context of the Securities Trading Act. The content of this website solely reflects the subjective and personal opinion of the authors. Readers are requested to form their own opinions on the contents of this website and to seek professional and independent advice before making concrete investment decisions. The information found on this site does not contain any information or messages, but is intended solely for information and personal use. None of the information shown constitutes an offer to buy or sell futures contracts, securities, options, CFDs, other derivatives or cryptocurrencies. Any opinions provided, including e-mails, live chat, SMS or other forms of communication across social media networks do not constitute a suitable basis for an investment decision. You alone bear the risk for your investment decisions. Read more!